Homeopathic medicine for the relief of muscle and joint pain. Eases resorption of bruises and inflammatory oedema caused by falls, blows, blunt injury or surgery.
Natural Health Product
100% naturally-sourced medicinal ingredients
Gel texture, quickly absorbed
Nonsteroidal Anti-inflammatory Drugs free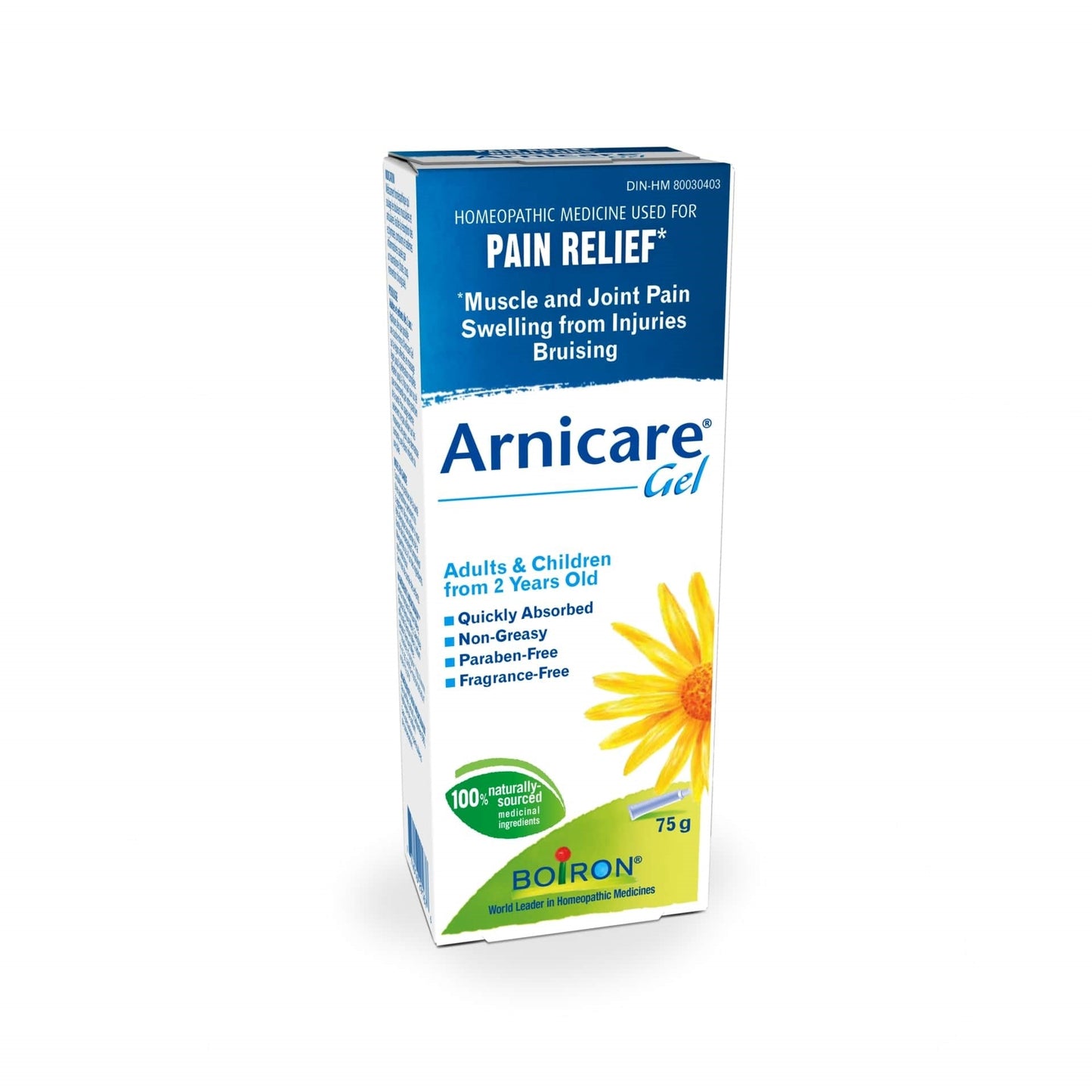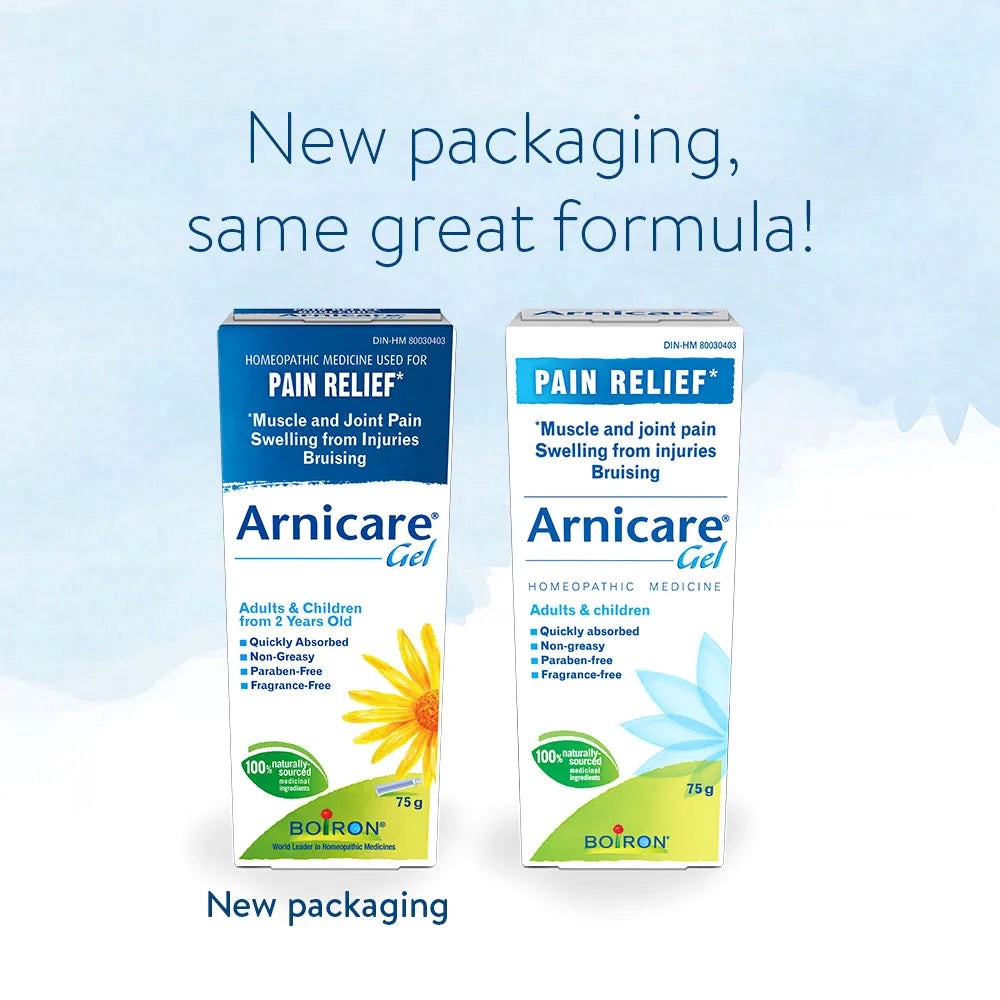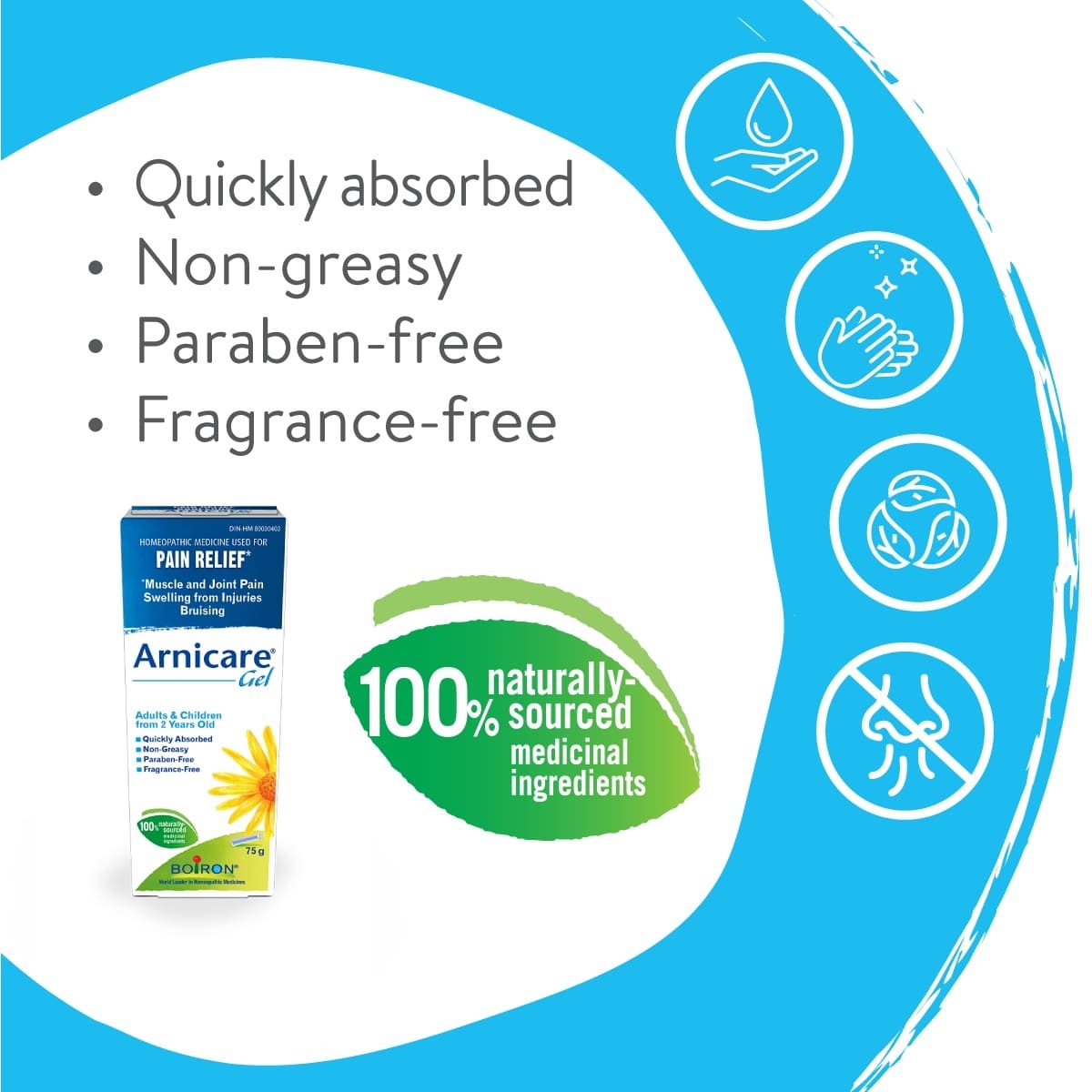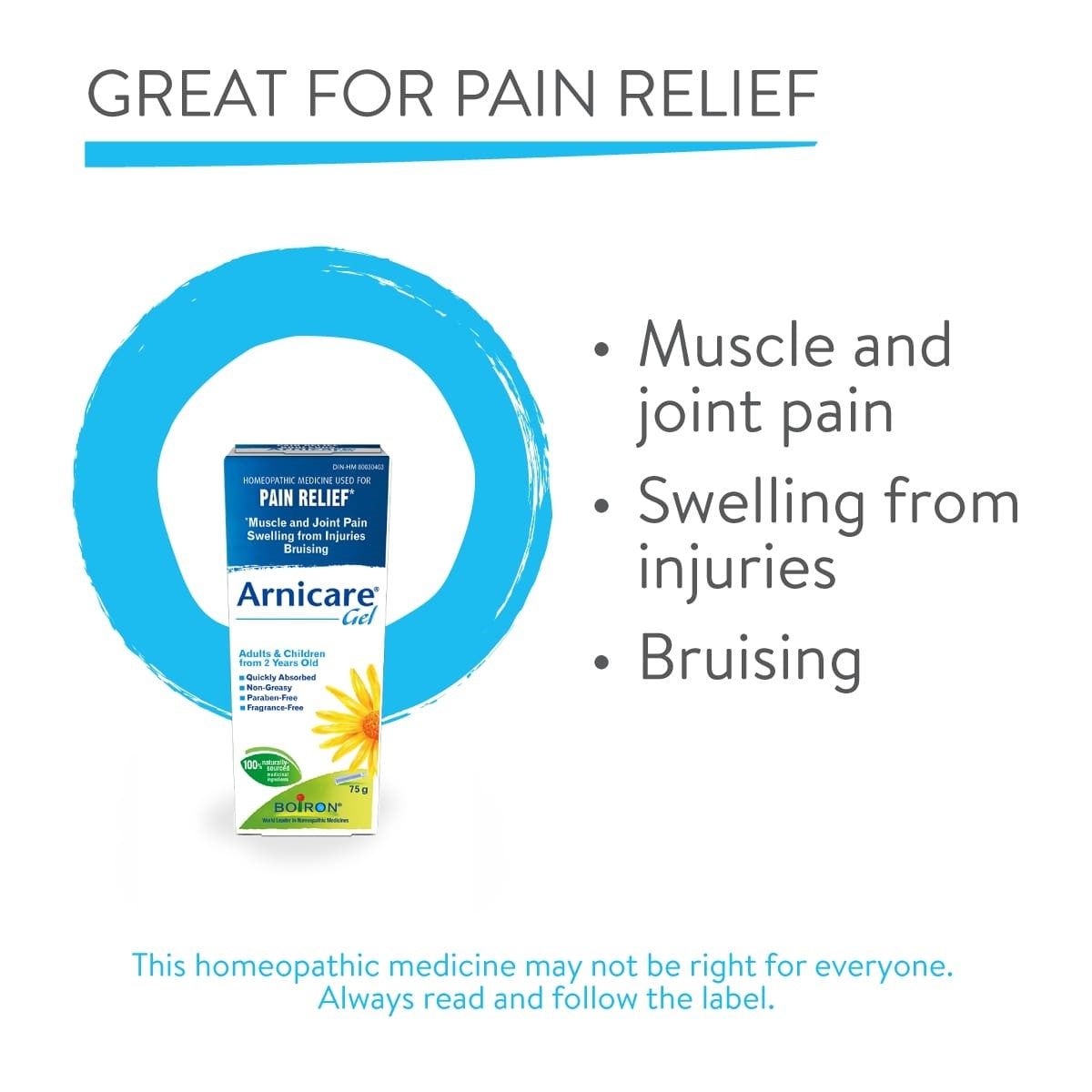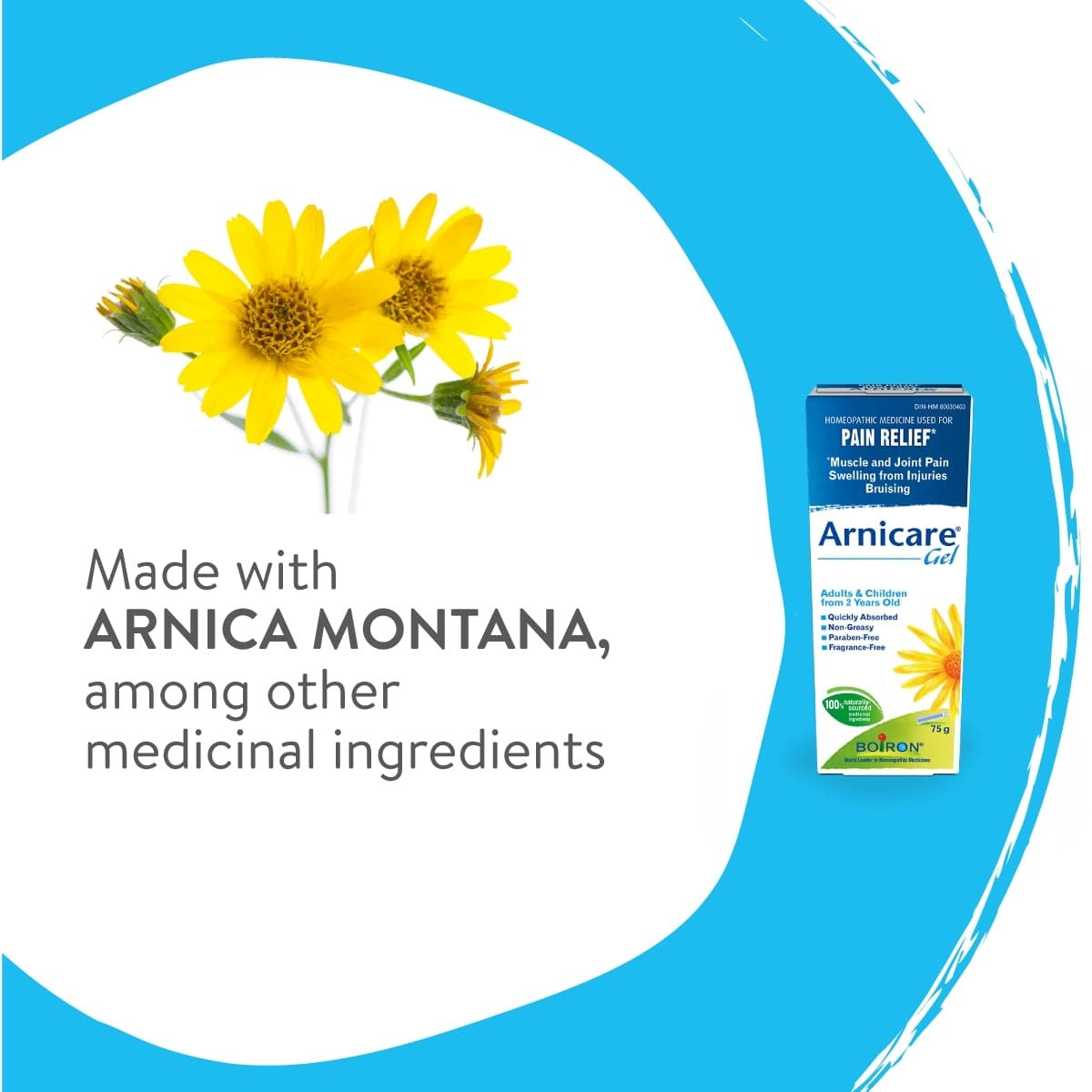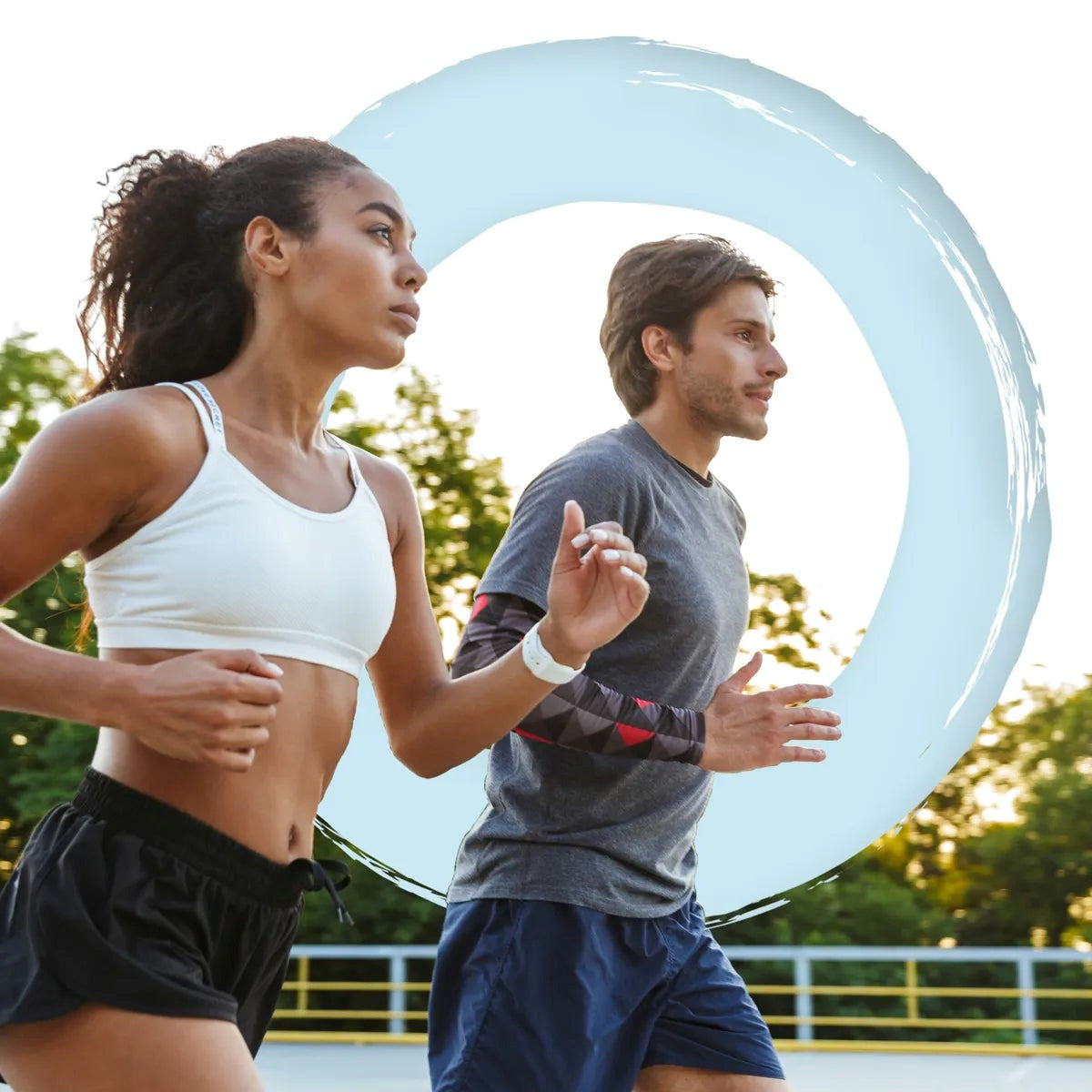 100% naturally-sourced medicinal ingredients.

Made with Arnica montana among other medicinal ingredients

Gel texture:

Quick absorbing and Non-greasy
Nonsteroidal Anti-inflammatory Drugs free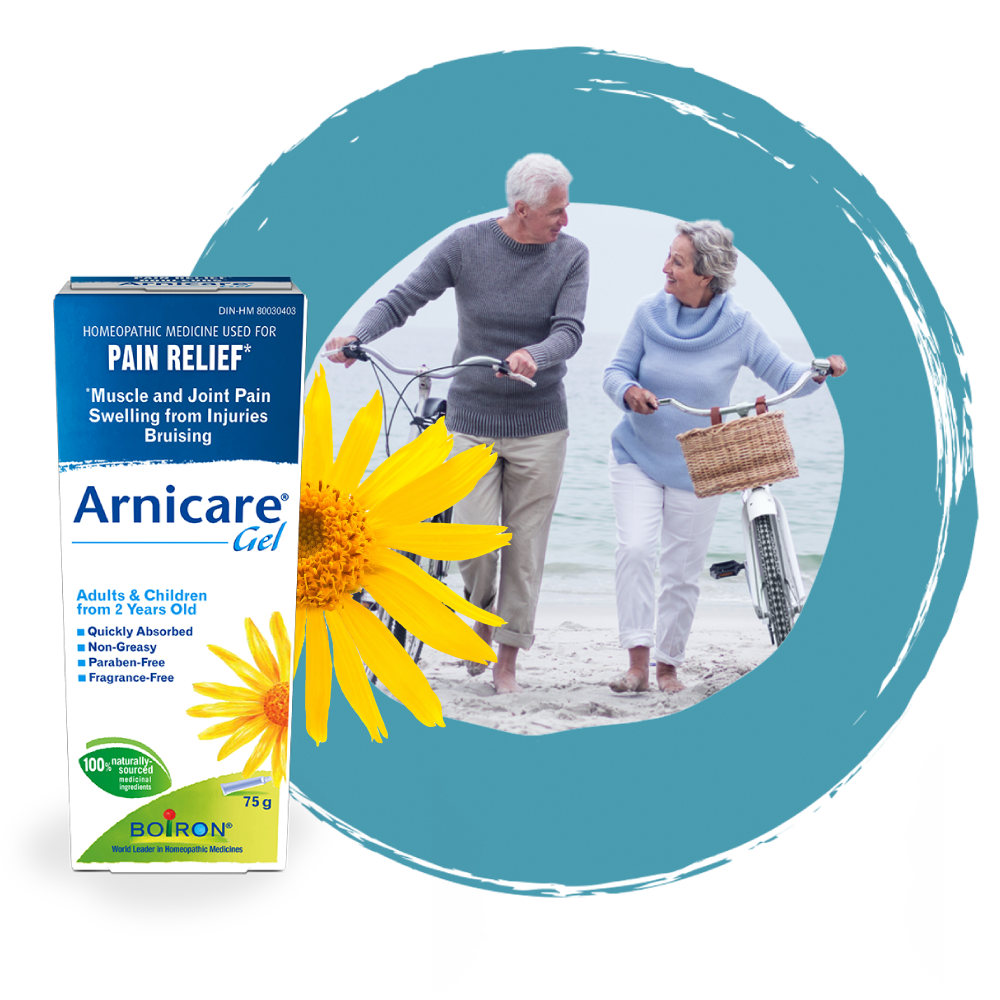 Arnicare® Gel
Arnica boasts so many therapeutic virtues that it truly deserves all our respect. The many befits of the Arnica planthave been known for a long time.
We strive to preserve its properties, for the good of your health. From growing and harvesting the plants, right through to turning them into healthcare solutions.

From growing to harvesting, everything we do is focused on taking the utmost care of both the plants and of biodiversity. We have therefore set out a code of good harvesting practice.

Respecting arnica means respecting the benefits of its active ingredients. This is why we have chosen to use only fresh plants, picked in full bloom, in our homeopathic preparations.
Arnicare can be used in combination with oral Arnicare Tablets for both general and local relief.
How to use

Adults and children 2 years of age and older:

Apply a thin layer of Arnicare Gel on the affected area as soon as possible. Massage gently until complete penetration. Repeat up to 3 times a day or as recommended by a health care practitioner.

Ingredients

Medicinal ingredients

Arnica montana, Mother tincture

Bryonia, Mother tincture

Calendula officinalis, Mother tincture

Ledum palustre, Mother tincture

Warnings

Consult a health care practitioner if symptoms persist or worsen.

Do not use if you are allergic to plants of the Asteraceae/Compositae/Daisy family or to one of the non-medicinal ingredients.

Keep out of reach of children.

Does not require any special storage conditions.