Vegan Omega-3 Gummies for Adults (Sugar-free)
Herbaland
Vegan Omega-3 Gummies For Adults (Sugar-Free)
459147
90 GM
IN STOCK
Share
Sourced from Flaxseed Oil in the form of ALA
Omega-3 Fatty Acids play an essential role in keeping the body healthy and active

Formulated without fish or algae, allowing the orange flavor to take center stage in this delicious supplement
Take only as directed. Do not exceed suggested dosage. Chew thoroughly before swallowing. Keep out of reach of children. Do not use if the safety seal is broken or missing. Store in a cool & dry area, away from direct light.
**These statements have not been evaluated by the Food & Drug Administration. This product is not intended to diagnose, treat, cure or prevent any disease.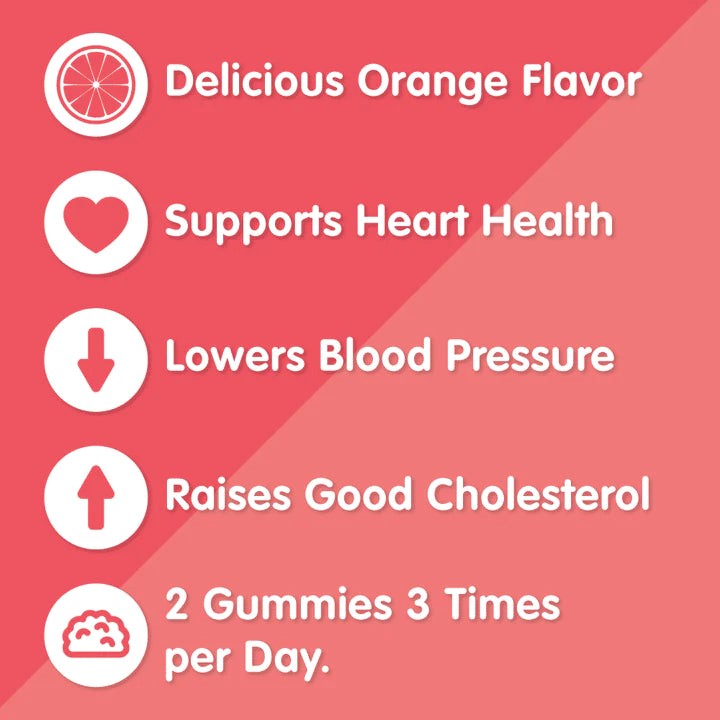 How do I compost my Herbaland pouch?
To compost our plant-based pouches, cut up the bag into small pieces and place it in your backyard compost bin or your community compost bin.
Make sure to check your city regulations before placing these pouches in your home green bin, since compostable plastics are relatively new to the market and the material is not yet accepted at many industrial composting facilities! Our pouches are able to be placed in home compost bins, bokashi bins, worm farms, community gardens.
Free shipping
Free shipping on all orders over $70.
Easy returns
You can return the product anytime within 30 days of delivery.
Questions?
Email us at service@herbaland.ca for any inquiries.
Natural plant-based ingredients
Made in Canada for everyone, including people with diverse dietary needs and preferences. Natural, plant-based vitamins and nutrients. Made with nutritious, plant-based and NON-GMO ingredients of the highest quality.
In-house R&D
Bears, berries and other nutritious gummy goodies, made with nature's best flavours. Developed, tested and made entirely in-house by our highly experienced Research & Development team until every single gummy tastes like a treat.
Sustainability
Made with high-quality premium ingredients and pouched in our new plant-based pouches made from 100% compostable materials. Produced in-house with our unique eco-friendly molding process.
Our mission & vision
We help bring health and wellness to everyone by making fun, nutritious and earth-friendly gummies and aspire to create healthier, happier communities around the world.